Editor profiles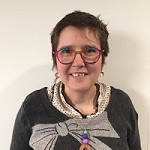 Alison Cuff
Alison's scientific background is in biomedical sciences and bioinformatics. She read for a degree in Biomedical Sciences at the University of Durham, UK. Having become interested in the then new field of bioinformatics, she then decided to do a Masters in Information Technology at Teesside University, UK. She went on to study at the University of Reading, UK completing a bioinformatics-based PhD on investigating the effects of mutations on the structure of p53, before working for a time in academia, including 8 years as the curator of the CATH protein classification database. After eventually deciding to pursue a career in scientific publishing, she joined BioMed Central in 2014, initially as a Database Editor for the ISRCTN clinical trial registry. Alison joined the BMC series in 2016 and became the Editor for BMC Molecular and Cell Biology in 2019. Alison is also a editor for the BMC-series blog and is based in Berlin.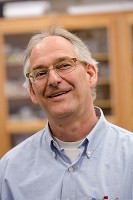 Matthias Falk, PhD is Professor for Cell Biology in the Department of Biological Sciences at Lehigh University, Bethlehem, Pennsylvania, USA. Dr. Falk studied biology in Germany and received his PhD from the University of Heidelberg. In 1992 he joined the Scripps Research Institute (TSRI) in La Jolla, California as a Postdoc, was appointed to faculty in 1998, and joined Lehigh University in August 2003.
Dr. Falk's research investigates the biosynthesis, structure and function of gap junctions, plasma membrane channels that provide direct cell-to-cell communication and physical cell-cell adhesion. He teaches classes and lab courses in Molecular Cell Biology on all levels. He also tests the biocompatibility and bioactivity of dual-porous glass bone-replacement scaffolds that are manufactured at Lehigh's "International Materials Institute for New Functionality in Glass (IMI-NFG)" headed by his collaborator, Prof. Jain.
Dr. Falk has published numerous manuscripts in international peer-reviewed journals, has attracted extensive extramural funding, and has contributed significantly to our understanding of gap junction function in physio-/pathology.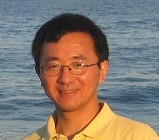 Dr. Xuejun Jiang got his PhD degree from University of Texas Southwestern Medical Center in 1999. After a postdoctoral training at the same institute, he joined Memorial Sloan-Kettering Cancer Center and the graduate school of Cornell University Weill Medical College as a faculty member in 2003, and raised to the rank of full professorship in 2013.
The current research of his laboratory focuses on two directions: the molecular basis of programmed cell death and their roles in diseases; and the molecular basis of autophagy and its role in cancer. His lab also aims to translate their basic research findings into potential therapeutic approaches. To achieve these goals, the laboratory utilizes a combination of approaches including biochemistry, chemical biology, proteomics, molecular cell biology, high-throughput screening, 3-dimensional microfluidic cell array, and mouse modeling.
Dr. Jiang joined the editorial board of BMC Cell Biology in 2008.
Follow
ISSN: 2661-8850 (electronic)